The product range offered by Narmada Chemicals to the textile processing industry has been arranged together with a brief summary of their characteristics and attributes. This enables our viewers to comprehend the range available and identify those products which are of potential interest The following are the categories of products manufactured by Narmada chemicals. If you need further information about the products or the price details you may contact us. Besides the listed products we can supply other chemicals as per your specific requirements at the most competitive rates
Pre-treatment process
Desizing agent
Wetting and penetrating agent
Sequestering agent
Demineralising agents
Wetting agents cum detergents
Silicone deformers
Non-silicate peroxide stabilisers
Neutralisers
Polyester weight reducing catalyst
Anti back staining agent
Core alkali neutraliser
Dyeing process
Sequestering agents
Silicone deformers
Acid buffers
Polyester dyeing carrier
Dispersing agent and oligomer removing agent
Levelling agent
Ant crease lubricants
Washing off agents
Dye-fixing agents with and without formaldehyde
Soda ash substitute for pigment dyeing
Soaping Agents
Printing process
Dispersing, penetrating, swelling, levelling and defoaming agent
Fixing accelerators in polyester, processed in a loop streamer
Bindings-acrylic self thickening for gold and flock
Fixers in pigment printing
Thickeners
Washing off agents
Softener for pigment printing
Finishing process
Stiffeners
Softeners- cationic, non-ionic, hydrophilic and non yellowing softeners
Silicone emulsions-amino. Elastomer, micro and hydrophilic silicone Emulsions & Bloomers
Wax finishing agents
Antistatic agents
Water repellent and soil resistant agents
Polyurethane finishing agents
Anticrease resins
Anti-pilling cum antislip agent
Enzymatic bio-polising agent
Yarn lubricants
Finishing Chemicals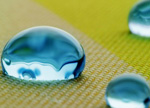 Textile materials undergo several chemical treatments from the raw stage to finished product. These processes (desizing, scouring, bleaching, dyeing, washing etc.) cause the surface of the fibers to become rough and harsh. This leads to the fabric having an unpleasant feel. To solve this problem textile materials are treated with substances, called "Softeners" which give a pleasant feel.
Dyeing and Printing Chemicals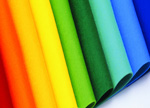 Dyeing is the process of imparting color to a textile material by use of a dye. This material is present in various forms: loose fiber, sliver, yarn (cheese, cone, warp, hank), fabric (woven, knitted, non-woven) and garment.
Pretreatment Chemicals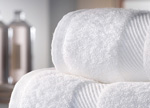 Pretreatment Chemicals are used to convert raw fiber /yarn / fabric into substrates suitable for dyeing, printing and finishing. These fibers / yarns / fabrics could be of cotton, wool, silk, synthetics and blends of these.
Silicone Emulsion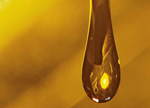 We focus on creating products based on silicone chemistry. Many of these products are commonly known as silicones. In fact , silicones represents a huge group of products that share useful common trades like stability at high temperatures and resistance to age , sunlight , moisture , temperature extremes and exposures to chemicals.
Speciality Finishes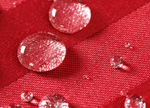 Techniques for improving one or more aesthetic functional properties , textiles encompassing several major approaches that are far more comprehensive and diverse than employing only conventional textile finishing methods.